Experience the Magic of Finland with us. Our premises are located deep in the woods, nestled by a lake next to Nuuksio National Park, less than 40 km from Helsinki airport and the city centre. We are specialised in Finnish traditions and with us you get in touch with the Finnish nature and culture in a unique way. You are warmly welcomed to be our quest!
€65.00
Magic of the Woods Walking Trip
Enjoy the beauty of our nature in the woods of Nuuksio National Park, learn about Finnish mythologies and have a snack by the campfire. Minimum charge 4 people.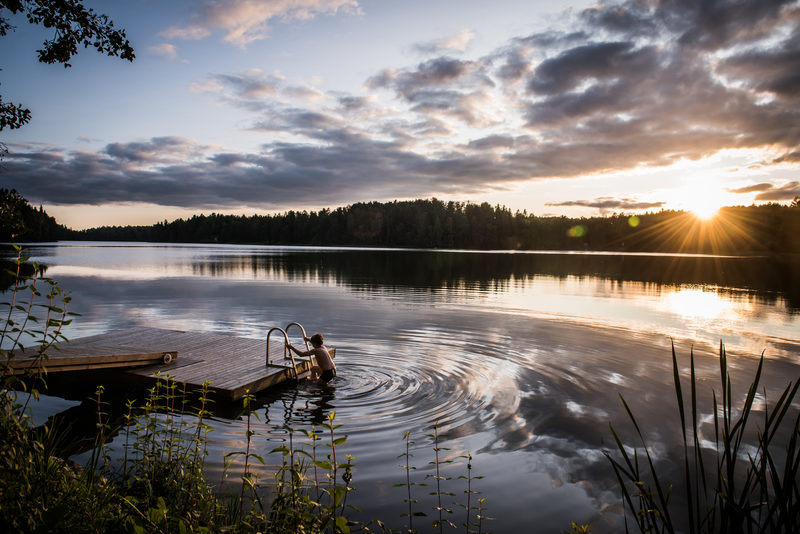 €190.00
Magic of the Finnish Sauna with Dinner
Experience our traditional Finnish wood-heated sauna by the lake Poikkipuoliainen near Helsinki and enjoy the 3 courses of out Wild Food Dinner by the campfire. Online only on Sundays, other days...
€165.00
Private Sauna by the Lake with Dinner
Rent a private cottage by the lake with wood-heated sauna and treat yourself with Wild Food Dinner. Minimum charge 6 persons, maximum 12 persons.
€95.00
Magic of the Finnish Winter
Experience the Magic of the Finnish winter and traditional winter activities like kick-sled, snowshoes and ice-fishing, and spend a moment by the campfire with a hot drink and snack.
€225.00
Magical Night by the Lake with Sauna and Wild Food Dinner
Experience traditional Finnish Sauna next to Nuuksio National Park, enjoy the Wild Food Dinner and spend a Magical Night by the Lake. You can buy this programm online only on Sundays, other days...
€100.00
Wild Food Dinner
Enjoy 3-course Wild Food Dinner cooked on campfire.